Jimmy Fallon and Ariana Grande team up to perform rap hits like "99 Problems" and "Thrift Shop" with a Broadway twist.
In honor of the trailer for Fifty Shades of Grey being released yesterday we picked out 15 Shades of Grey on Keep.com. At Keep.com you can buy any product from any store, anywhere with one checkout – even Christian Grey couldn't resist that.
In honor of the buzz around the Fifty Shades of Grey movie trailer, we picked out 15 Shades of Grey on sale today at Joss & Main. These are all from limited time sales, so if you see something you like you better snatch it up quickly. Christian Grey certainly wouldn't hesitate to get what he wants. Click here to start shopping now.
From the Sophisticated Gray Sale:
Celia Rug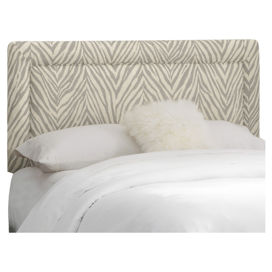 Mindy Headboard on sale today for $280.95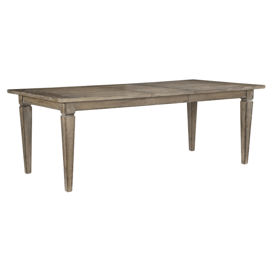 Dining Table on sale today for $465.95
Chatham Rug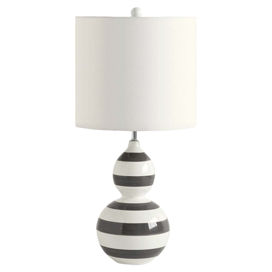 Emily Table Lamp on sale today for $139.95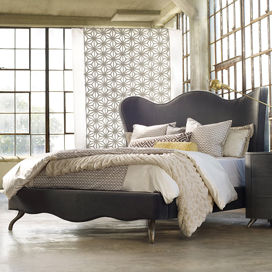 Quinley King Bed
Safari Rug 7'6″ x 9'6″ on sale today for $501.95
From the Ruched & Ruffled Sale: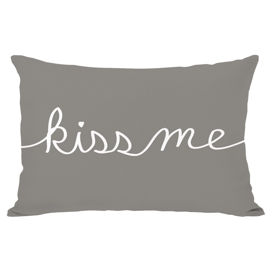 Pillow on sale today for $29.95 normally $70
From the Awash in Color Sale:
Vase on sale today for $38.95 normally $94.50
From the Luka Studios Sale: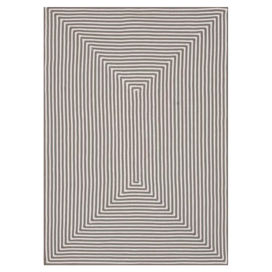 Gray/Ivory Indoor/Outdoor Rug
From the Glam Factor Sale:
Kiss Print on sale today for $83.95 normally $255
From the Well-Groomed Preppy Pet Sale: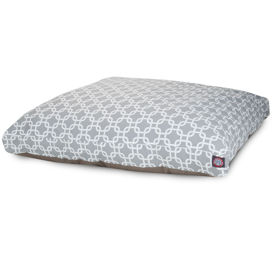 Indoor/Outdoor Pet Bed in Grey on sale today for $60.95 – normally $115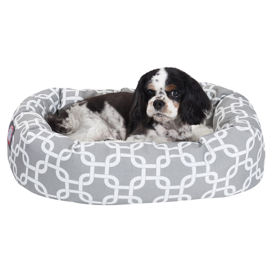 Bagel Pet Bed in Grey on sale today for $33.95 normally $66
From the Style Hunter Sale:
Grey Moosehead on sale today for $88.95
From the In Mild Weather Sale:
Console Table in Ash Gray on sale today for $142.95 – normally $369.60
Just in case you were under a rock today … the trailer for Fifty Shades of Grey was released. Savannah Guthrie also interview Dakota Johnson and Jamie Dornan. We think Jamie is hot, hot, hot. What do you think of the two lead stars?
Fifty Shades of Grey Trailer

Interview with Dakota Johnson and Jamie Dornan
You can't beat "Deals and Steals" for $20 or less!
Tory Johnson has an array of items and everything is $20 or less, from personalized initial necklaces, to trendy headbands, bracelets and necklaces engraved with inspirational sayings, a fitness wristband, and more. Only "Good Morning America" viewers can score these fantastic deals, up to 83 percent off retail prices.
Our favorite from the sale? See below! Make sure to go to the GMA site for all deal details and promo codes.
Nautilus Inc: Bowflex Boost Original: $50
GMA Exclusive Deal: $20 60% savings
Valid: 7/24/14
http://www.TreadClimber.com/GMA (Promo code: GMA2014)
Keep a healthy lifestyle on track easily and conveniently with the Bowflex Boost. This wristband is an activity tracker to monitor your steps, calories burned, distance traveled, and overall activity level. No matter what your fitness goal, the Bowflex Boost's mobile app and Bluetooth syncing helps you visualize your progress and gain insights tailored just for you. Shipping is $9.99.

Also on sale today:
Ray-Bans on sale – limited time sale! Act quickly – only a few styles left.
In Jacksonville, Florida – Anthropologie Curio Cabinet Retail $700 – $99
In Atlanta, Georgia -Anthropologie Dresser-Mirrored, Excellent Condition – $450
In Austin, Texas -Anthropologie 'Hibiscus Trellis' Rug 5×7 – $150
In Seattle, Washington – Madison Sun Hat from Anthropologie $20
In San Francisco Bay Area -Anthropologie Headboard – Nightingale – $350
In Ashburn, Virginia -Hair Accessory/Headband from Anthropologie – $20
In Nashville, Tennessee -Anthropologie "Hobnail" glassware set $150 O.B.O.