One of these days we'll make it to a wellness resort – we definitely need it! If you need it too you're in luck -
Rue La La has a special right now on stays at Canyon Ranch in Massachusetts and/or Arizona. This is a limited time week long special. At Canyon Ranch you can experience one of the world's great vacations while discovering your power to improve your health and increase your enjoyment of life through fitness, good nutrition, stress management and integrative health care. Can you imagine?? Sounds heavenly. Go to Rue La La for pricing and different accommodation options – but remember this special is for a limited time only.

The Bachelorette with Andi Dorfman has come to end – and a happy one at that, with her finding true love with Josh Murray. We of course were following Twitter with the rest of Bachelor Nation last night but also Instagram. This week we thought we'd share some of our recent favorite Instagram shots from the Bachelorette. See photos from Andi, Josh, Chris Harrison, Arie and even Grumpy Cat! Enjoy – and make sure to follow these folks – and cat!
@andi_dorfman – backstage at The Men Tell All
@ariejr - Cody / Rex (ps. hope Arie is the next Bachelor!)
@joshmurray11 – the love of my life
@chrisbharrison – congratulations!
@realgrumpycat – #bachelorette
@thecbg – below the belt
@theyearofelan – with Grumpy Cat at the finale
Stay at The Cottages at Cabot Cove in Kennebunkport, Maine. The offer is for one midweek night stay in a traditional cottage for $153 – $237 (normally $219 – $339).  Choose a Sunday through Thursday night for a private cottage in the woods, August 17 to November 2, 2014.  – OR choose a weekend stay available during that same timeframe. Weekends are made for relaxing and this offer is for two weekend nights in a traditional cottage costing $334 – $518 (normally $478 – $738). This is a limited time offer available on Rue La La today – go to Rue La La (click on the Travel tab) for all the details and don't forget this sale only lasts a few days! These dates in Maine are great – but remember leaf season is early and it gets cold by late September there.

Jimmy Fallon and Ariana Grande team up to perform rap hits like "99 Problems" and "Thrift Shop" with a Broadway twist.
In honor of the trailer for Fifty Shades of Grey being released yesterday we picked out 15 Shades of Grey on Keep.com. At Keep.com you can buy any product from any store, anywhere with one checkout – even Christian Grey couldn't resist that.
In honor of the buzz around the Fifty Shades of Grey movie trailer, we picked out 15 Shades of Grey on sale today at Joss & Main. These are all from limited time sales, so if you see something you like you better snatch it up quickly. Christian Grey certainly wouldn't hesitate to get what he wants. Click here to start shopping now.
From the Sophisticated Gray Sale:
Celia Rug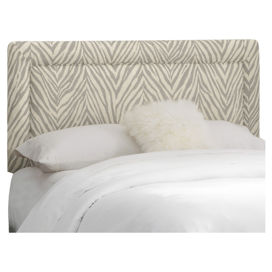 Mindy Headboard on sale today for $280.95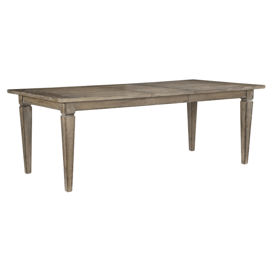 Dining Table on sale today for $465.95
Chatham Rug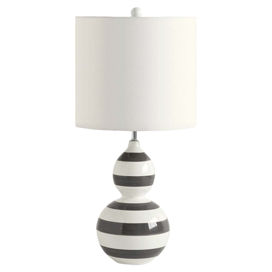 Emily Table Lamp on sale today for $139.95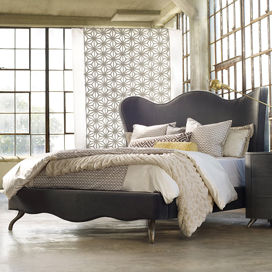 Quinley King Bed
Safari Rug 7'6″ x 9'6″ on sale today for $501.95
From the Ruched & Ruffled Sale: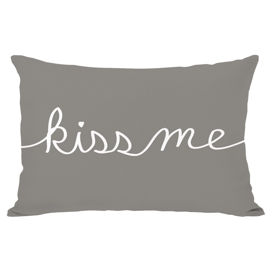 Pillow on sale today for $29.95 normally $70
From the Awash in Color Sale:
Vase on sale today for $38.95 normally $94.50
From the Luka Studios Sale: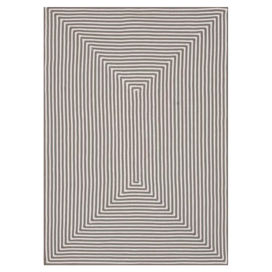 Gray/Ivory Indoor/Outdoor Rug
From the Glam Factor Sale:
Kiss Print on sale today for $83.95 normally $255
From the Well-Groomed Preppy Pet Sale: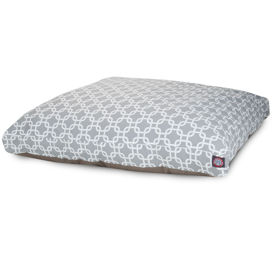 Indoor/Outdoor Pet Bed in Grey on sale today for $60.95 – normally $115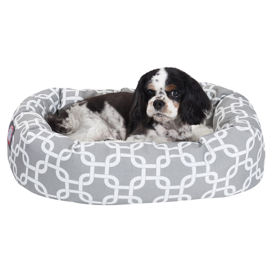 Bagel Pet Bed in Grey on sale today for $33.95 normally $66
From the Style Hunter Sale:
Grey Moosehead on sale today for $88.95
From the In Mild Weather Sale:
Console Table in Ash Gray on sale today for $142.95 – normally $369.60
Just in case you were under a rock today … the trailer for Fifty Shades of Grey was released. Savannah Guthrie also interview Dakota Johnson and Jamie Dornan. We think Jamie is hot, hot, hot. What do you think of the two lead stars?
Fifty Shades of Grey Trailer

Interview with Dakota Johnson and Jamie Dornan