This amazing deal for Kiawah Island is available on Rue La La for six more days! Click here for details.
Golf Package: Two Rounds of Golf & Two Nights in a Garden View Room
Two rounds of golf for two people, plus two nights on an island. Book between November 9, 2014, and February 27, 2015.
Normally: $1,108.00 – $1,350.00
Foodie Package: Two Gourmet Dinners & Two Nights in a Garden View Room
Gourmet dinners for two, plus two nights on an island. Book between November 9, 2014, and February 27, 2015.
Normally: $1,108.00 – $1,350.00
Fly into fall with "Deals and Steals" on trends pulled from the pages of magazines' September issues. Tory Johnson has exclusive discounts for "Good Morning America" viewers on earrings, cuff bracelets, stylish rain boots, faux fur accessories and more that will make fashionistas swoon — especially at prices up to 68 percent off. Our favorite from the sale is the RuMe clutch which can be personalized (see below).  You could personalize one for your wedding day that says "Best Day Ever". Go to the GMA site for all deals and promotion code information.
RuMe: Selfie Pouch
Original: $20
GMA Exclusive Deal: $8
60% savings
Valid: 9/18/14
myrume.com/gma
(No promo code needed when using this direct link)
Teen Vogue calls the word-play pouches "a bag that lends itself to the selfie craze." Now you can create your very own personalized pouch. Hand printed in the USA with a permanent imprint that won't fade or scratch off, these machine washable zippered pouches are 8"x5"; ideal for cosmetics or essentials for the day. Select from natural canvas, color canvas, or silver metallic pouches. With a maximum of 24 characters, enter your favorite word or phrase by choosing from 9 fonts and 9 font colors. This exclusive deal allows you to design your pouch immediately or place an order for a voucher, which can be redeemed until 9/18/15. Free shipping!
Other can't-miss sales going on today:
Boden and Mini Boden on sale today!
The Kate Spade Surprise Sale is back with items discounted 50% or more! See our picks from the sale below!
Mon Amour Shirt $35 was originally $148 (hurry only M, L and XL left)
Rio Crepe Tie Back Dress on sale for $129 – was $378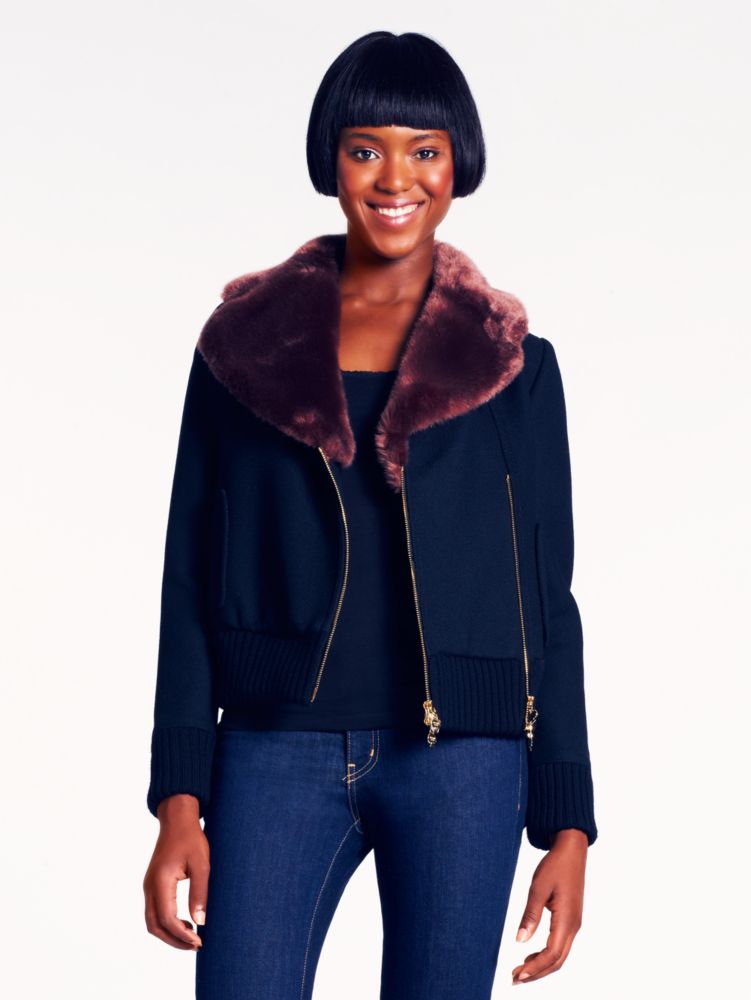 Trina Jacket $229 – was originally $648
Mini Maria Purse on sale for $129 normally $348
Sloan Bag on sale for $199 normally $458
Fashion week moved across the pond and is officially in London. At least that's what the Instagram photos are telling us. See some of our favorite London peeps like Alexa Chung and Burberry's photos of the week. Be sure to follow these folks!
@burberry – Burberry bag in Horseferry Check
@harperandharley – Off to the @topshop show
@topshop – Burgundy lips with Cara and Jourdann
@rachelzoe – @tomford fringe jacket
@poppydelevingne – @topshop show with leader Cara Delevingne
@anyahindmarch – backstage
@guineapiggiles – final fittings
@asos – only in London!
@chungalexa – too cool for school
Boden is great British style that is polished yet playful. It's laid back yet buttoned-up. This modern English aesthetic is on sale this week at Rue La La. See our favorites from the sale below. Some styles are selling out of sizes already – so don't hesitate. Click here to start shopping now.
From September 16 to 29, participating McDonald's restaurants in the U.S. are giving away free coffee every morning for two weeks! Their coffee is pretty good too.
Impress your future in-laws with your budget savvy skills by using someone elses barely used wedding items for a fraction of the price. Do you want a rustic or nautical wedding? See the decor we found in New England on sale on Craigslist right now.
In Saco, Maine – wedding decor – nautical
In Boston – wedding decor
In Chelsea, Maine - rustic wedding decorations
In Southern New Hampshire -Burlap and Lace Table Numbers 1-18
In Randolph, Vermont - wedding items
In Winooski, Vermont – Chalkboard Table Numbers, Wedding Signs & Other Wedding Items
In Cumberland, Rhode Island – Boys Black Dress Shoes $20
This is awesome! See Taylor Swift's "Shake It Off" lip dubbed by Kentucky fraternity Delta Sigma Phi – Beta Mu:
The Valentino Rockstud shoes are the hottest footwear to hit the fashion industry since Carrie and her Manolo Blahniks. These rarely go on sale, but today they are at Rue La La. Hurry – a couple styles have already sold out. The ones pictured below are still in stock – this sale ends in three days but these won't last. Click here to start shopping now.
Ballet Flat on sale for $599.99 normally $795
Slingback pump on sale now for $849.99 normally $1075
Patent pump on sale now for $849.99 normally $1075
Patent Cage Flat on sale for $779.99