It's "Mega Monday" on "Good Morning America" with a hot lineup of exclusive "Deals and Steals" from Tory Johnson on holiday gifts for everyone on your list. From bags, to food, to jewelry, to gadgets, "GMA" has some of the best deals ever at discounts from 50% to 81% off.
More Sales Today:
Fornash Jewelry on Sale Today

Make sure to find out who made our Top Ten Female Celebrities of 2013 list!

Fornash is not only one of our favorite jewelry designers but they've also caught the attention of Oprah – making her favorites list on more than one occasion. See our picks from the Joss and Main sale below – act quickly these are great prices (everything below is less than $20) and would be perfect holiday gifts.
In Seattle, Washington – Really cool chevron pattern stools! Just painted – $70
In Chicago – Reclaimed 3 Drawer Wooden Dresser with Marching Mirror
In Brooklyn, New York – aqua shabby chic table antique Victorian side occasional cottage beach – $245
In Pittsburgh, Pennsylvania – Painted buffet $225
In Seattle, Washington – nine drawer dresser $150
In Pacific Palisades, California – Painted orange wooden mini-cabinet! – $399
In Denton, Texas – Shabby Chic Modern Dresser******* – $250
10. Leah Remini – The actress had a very public fallout from the discreet Church of Scientology earlier this year. Many people applauded her for standing up against the controversial organization. Leah ended the year by competing on Dancing with the Stars and getting a role on TV Land!
9. Lorde – This outspoken New Zealander was only 16 years old when her hit "Royals" debuted at number one on Billboard Hot 100 in 2013. The mega hit has skyrocketed the talented teen to stardom. Although it's too early to predict where this feminist singer's career will take her, we bet she won't be twerking anytime soon.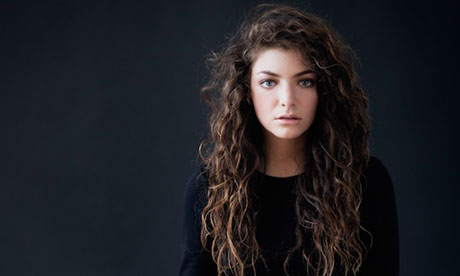 8. Amy Robach – she became a staple on Good Morning America when Robin Roberts had to a leave of absence to recover from a bone marrow transplant. Now Amy is battling her own cancer. She recently underwent a mammogram on air for the morning show and was shocked when the results revealed that she had breast cancer. Amy chose to have a double mastectomy and is expected back to work next week.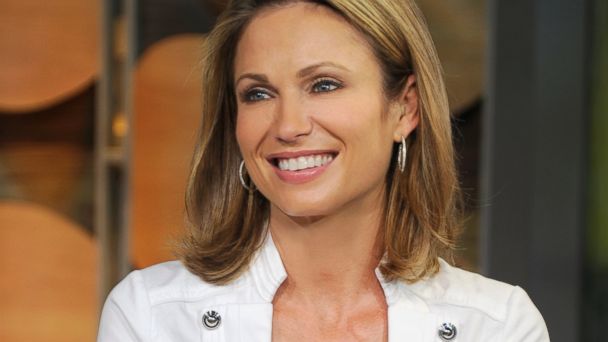 7. Robin Roberts – the well respected ABC Good Morning America anchor was diagnosed with myelodysplastic syndrome, a rare blood and bone marrow disorder, in 2012. She underwent a bone marrow transplant and took a few months off from the show to fully recover. It was heart-wrenching but also inspiring to watch such a strong woman be so vulnerable. The wide support she received is a testament to Robin and what a beautiful person she is – she returned to GMA in 2013 and just celebrated the one year anniversary of her successful transplant.
6. Blair Eadie – Proving she's here to stay, this fashion blogger styled for Target and BHLDN this year plus curated a jewelry collection for BaubleBar. She first made our list in 2011 and her star power is shining brighter than ever. Back then she worked as a buyer for the Gap in San Francisco but since then moved to New York City to work for Tory Burch. Her blog Atlantic-Pacific is reported to receive over 1.8 million hits a month.
5. Anna Gunn – Nabbing one of the best written female roles in television history, Anna played the part of Skyler White to perfection. It's a role no one is sure to forget. She showed that women can be beautiful, smart, flawed and complicated. Deservedly, in 2013, Anna won the Emmy Award for Best Supporting Actress in a Drama Series for her portrayal.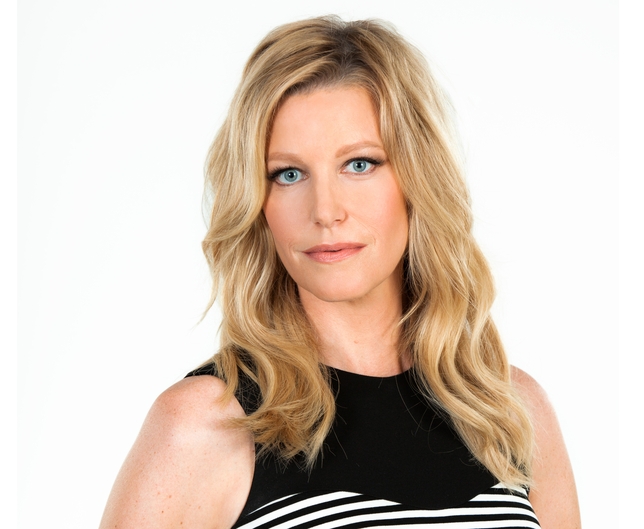 (3 & 4 The Delevingne sisters)
4. Poppy Delevingne – Poppy's family was given more than their share of looks – and, while her younger sister, Cara, may have surpassed her in fame, this British beauty is no shrinking violet. At 27, Poppy is a style icon on her own, often featured in magazines at society events and always in the front row at London Fashion Week. And, there's no competition here – Poppy and Cara even live together in a flat in London and are always sharing pictures together on their Instagram accounts.
3. Cara Delevingne – At only 21 years old she's already a super model – in fact she won model of the year in 2012 at the British Fashion Awards and is nominated again this year. She's modeled for Victoria Secret, H&M, Burberry and Yves Saint Laurent to name a few. Perhaps best known for her signature eyebrows this model is destined for a lifetime of celebrity.
2. Jennifer Lawrence – To say this girl is on fire is an obvious statement. In 2013 she won an Oscar for Best Actress, and her movie, Catching Fire, set records on opening weekend. She's cool, collected and as smart as she is beautiful. Many parents are thankful to finally have an appropriate Hollywood role model for their young girls. Don't count her out as a sexy young woman who can hold her own in Tinseltown though … I mean, who else her age can effortlessly flirt with Jack Nicholson?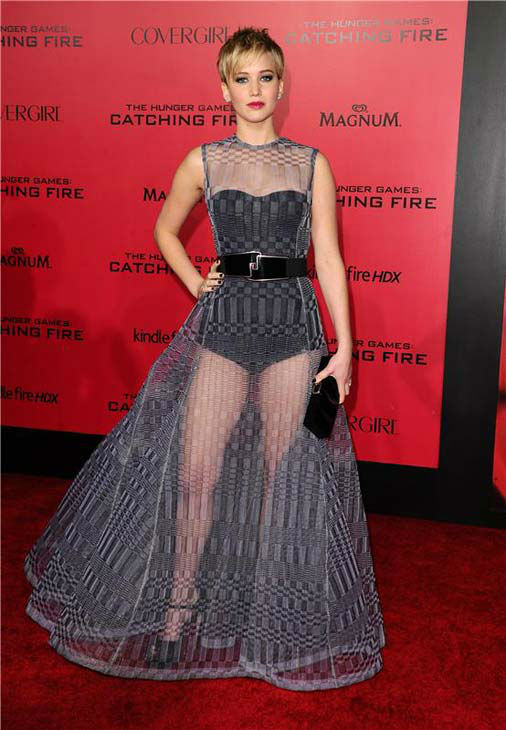 1. There's only one woman who caught our attention more than Jennifer Lawrence this year and that was Kate Middleton. She did give birth to the future King of England after all. But its her even temperament and graciousness that always amazes us. When she came out of the hospital with George and Prince William she couldn't have been any sweeter.  Then, within months of giving birth, she's photographed playing volleyball wearing pumps and showing off an already flat tummy. Future Queen, Gracious Mum, Gorgeous Hair, Kind and Athletic = perfection.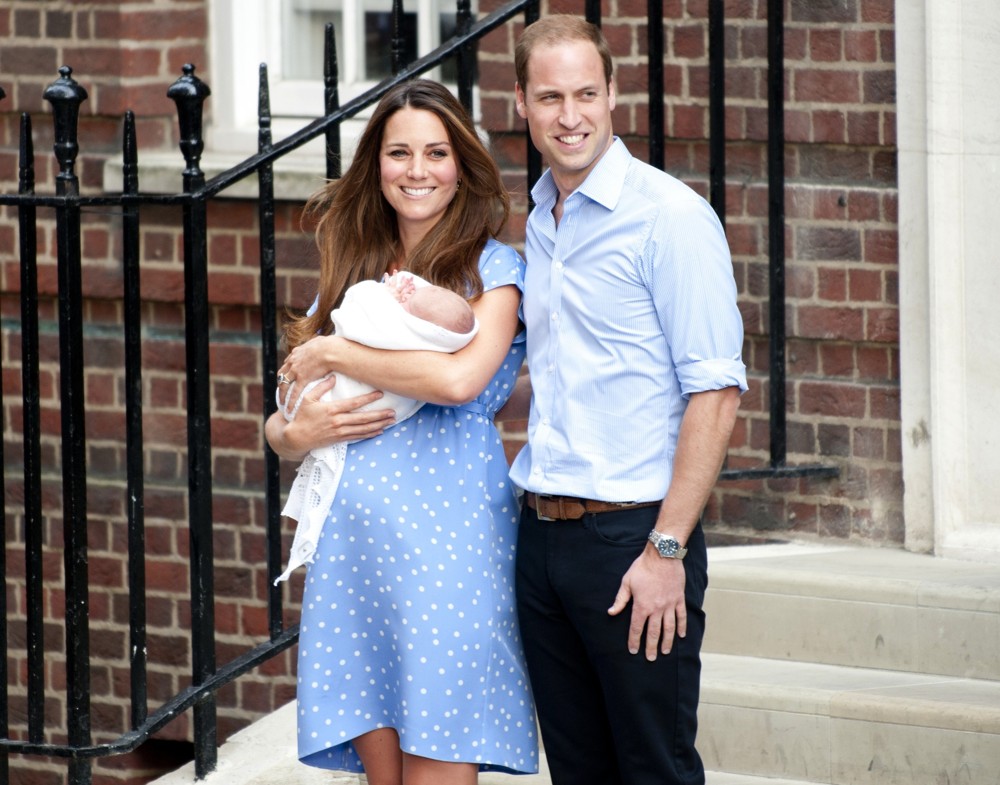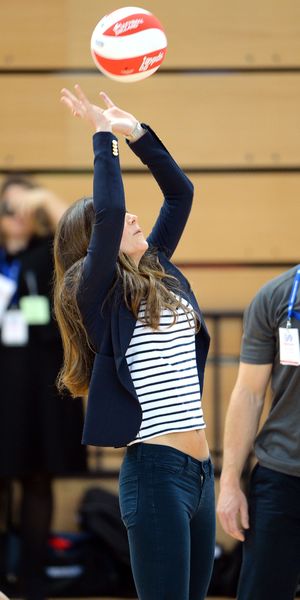 One of our favorite luxury brands, Tory Burch, is on sale today at Rue La La today. Items are already selling out so if you love Tory Burch as much as we do, don't hesitate – start shopping now!
With the holiday season fast approaching, "Deals and Steals" is here to help with exclusive discounts on the must-have gifts of the season.  From chocolates to tea sets to products featured on Oprah Winfrey's "Favorite Things" for 2013, "GMA" viewers can score items for as much as 80 percent off! Don't hesitate – these items always go quickly.
Also on sale today:
Young at Heart Colorful Home Decor – On Sale
Follow us on Twitter for more daily deals like this!
Target has announced it's Black Friday deals – but also mark your calendars because they are actually opening on Thursday, the 28th on Thanksgiving at 8pm – only 17 days left. Here's a sneak peek of their doorbusters; items to delight gamers; and stuff kids want- for more details go to their site.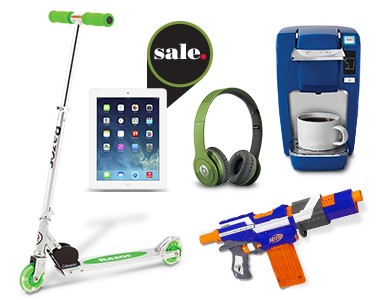 It's the sale we've been waiting our whole lives for – Stuart Weitzman – and it's only on Rue la la! Act quickly sizes are already selling out!
Pipedaisy Pump normally $425 – on sale today for $199.90
Suede Tall Boot on sale today for $299.90
Pimlico Suede Boot on sale today for $249.90 – normally $475
Duluth Suede Boot on sale today for $249.90 – normally $475
Upbeat Suede Boot on sale today for $299.90
Follow us on Twitter: https://twitter.com/alice_corrine – for more daily deals like this!
Oprah Winfrey has just unveiled her "Favorite Things" for 2013, calling this year's must-have items the "ultimate, ultimate" list.  Tory Johnson invited O magazine's creative director Adam Glassman to join her for a special edition of "Deals and Steals" featuring personal favorites from Oprah and the O magazine staff from the 2013 list.
From a kit to make truffle popcorn at home to hair care products to an "unbelievably huggable" muumuu, "GMA" viewers can score items with Oprah's seal of approval for at least 50% off. Click here to see all the deals and steals details. Follow us on Twitter for daily deals like this: https://twitter.com/alice_corrine.
Other deals:
Stuart Weitzman Shoes on Sale Today!