Read Between the Lines – Stripes for Spring
Read between the lines – thin or thick, vertical or horizontal, stripes are a constant spring favorite. From colorful dresses and skirts to bright handbags and shoes, we found a few items to help you sport this linear look. Happy Shopping!
The Blue Door Boutique: Stripes Ahoy Cardigan $46.00: Rippa dress $62; and Flashback Cardigan Peach $42.
Gilt: Zac Posen dress; Alex + Alex chevron dress (sale ends today)
Kate Spade: Grove Court Handbag $201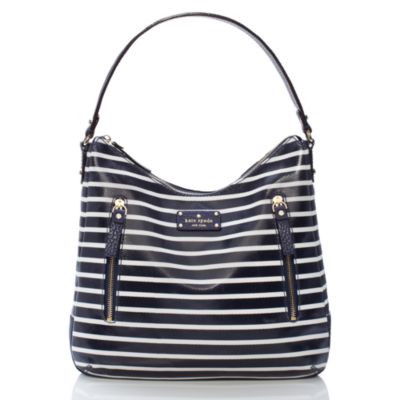 MyHabit: Marquette Striped Shorts $89
JCrew: Schoolboy Blazer; Maritime Blazer; Floral Stripe Tunic; Stripe Espadrilles; Stripe Ballet Flats; Peplum Stripe Top; Painter Boatneck Tee; Stripe Satchel and Etta Stripe Pumps.