Table Talk: @OneKingsLane Kitchen and Dining Accessories with Personality on Sale today!
We are obsessed with the delightful assortment of kitchen and dining accessories that One Kings Lane has on sale today. We could go on about this assortment, but we think it speaks for itself. With mugs that caution "hot" and napkins that encourage us to "eat" and "drink," as well as bold, graphic designs that make a statement of their own, the pieces here offer countless (and fabulous) ways to express yourself. Click here to start shopping now!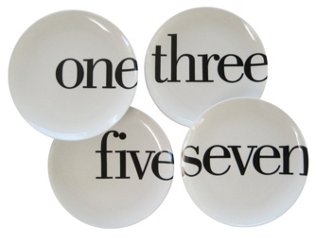 Set of four odd number plates $55 – normally $108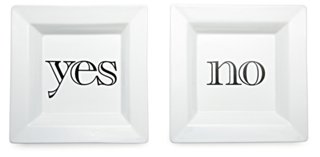 Set of two dinner plates – Yes and No $49 – normally $95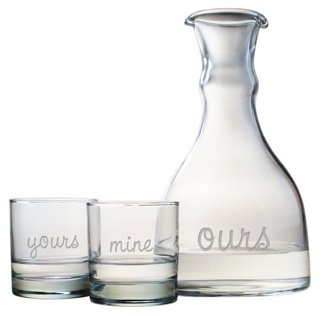 3 piece carafe and glasses set, Yours, Mine and Ours $52 – normally $70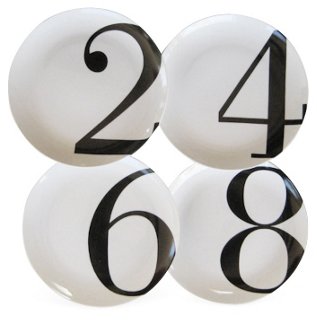 Set of four odd number dinner plates. On sale for $59 today.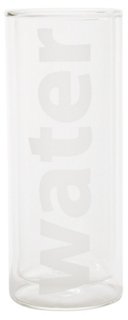 Set of two water glasses. On sale today for $22.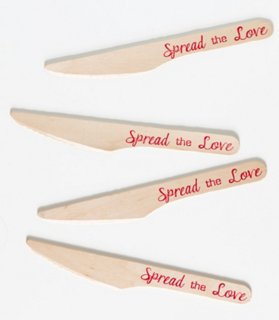 Set of 40 Spread the Love wood knives on sale for $16 – normally $20.
Set of two medium cereal bowls on sale for $19.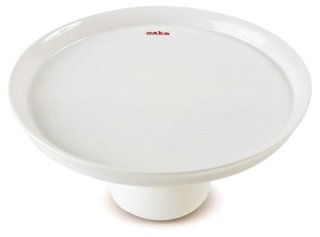 Cake plate on sale today for $35 – normally $55