#Oscars Funniest Tweets of the Night
The Oscars are always entertaining – especially with Neil Patrick Harris at the helm – but add Twitter and you've added a whole other level. See our picks for funniest tweets of the night from Kathy Griffin, BuzzFeed and more.
The sleeves are still grandmother of the barmitzvah boy, but the rest of Margot's dress is newly divorced and ready to get back out there.
I just called my mom and she said "Not now, I'm watching the Oscars" and hung up on me. Screw you, JK Simmons. #Oscars
And now Neil is in his underwear..good luck Octavia watching that locked box.. #Oscars2015
"Benedict Cumberbatch is the sound you get when you ask John Travolta to pronounce Ben Affleck." – @ActuallyNPH #Oscars
Fifty Shades of Travolta #Oscars2015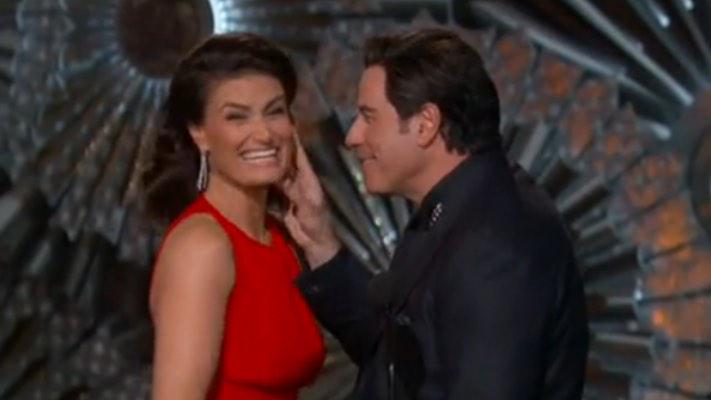 John Travolta is unfamiliar with the term 'personal space'. And 7 other amazing #Oscars GIFs: http://vogue.cm/1D21Xwg
Wow they are really running this Idina Menzel joke into the fucking ground. How edgy. Travolta is very very touchy tonight. Check his meds.
I'm scared of Sean Penn but do not tell him I said that. #Oscars