Jill Martin's Steals and Deals March 2, 2016
Necklaces, totes, beauty kits, and more! Check out Jill Martin's Steals and Deals today at hip2save. See our favorite pick from the deals today below: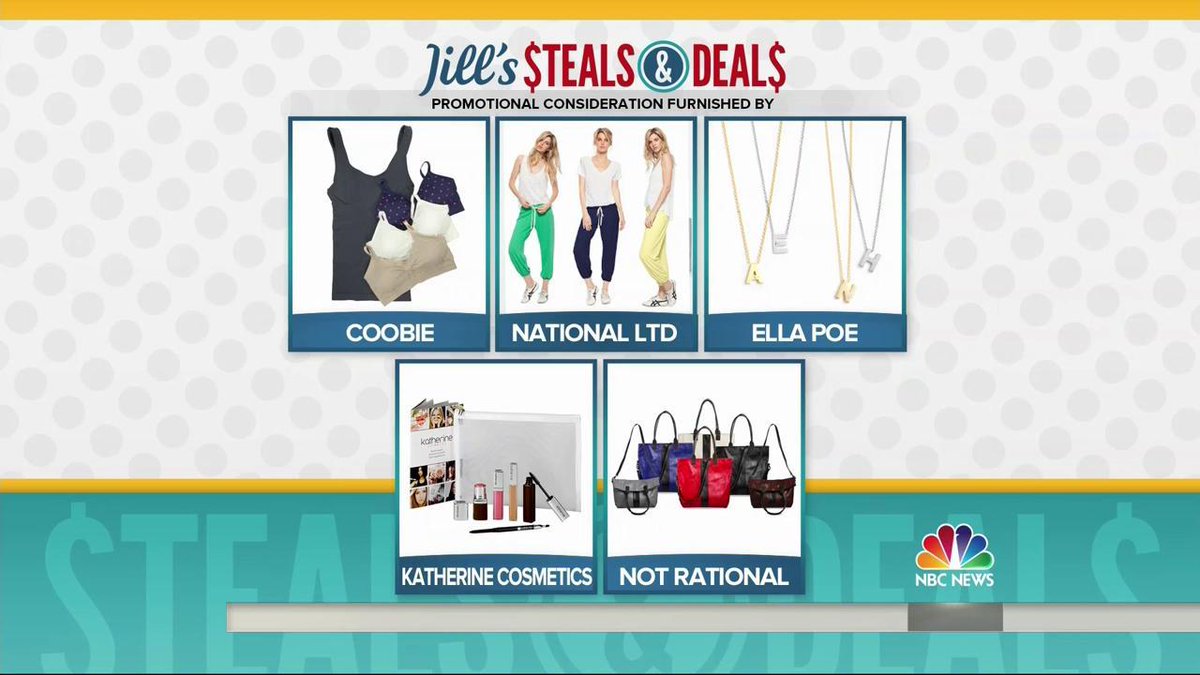 Nation LTD's Classic Set
Retail price: $136.00
Discount price: $41.00
Percent discount: 70 percent off!
Discount code: TODAYSWEATS
(To purchase the sweats, click on one of the two links above. Enter the discount code on the landing page and click enter. From there, you'll be able to order your items at the discounted price.)

Nation LTD is offering their two-piece Nation Classics Set at a deep discount to TODAY viewers.
The set includes two best-sellers – their Classic V-neck Cotton Tee and their Medora Capri sweatpants.
It's a perfect pair for Spring and all year round. Wear the look cuddled up on your sofa or out to Sunday brunch.
The sweatpants are Capri-length, have a banded waist and cuffs and are made of super-soft Nation poly/cotton/rayon blend.
The Classic V-neck tee is a short-sleeve, easy-fit tee with a sexy neckline and is made of 100% Pima cotton.
Choose from five colors for the sweatpants: Deep mint, banana, skydiver, navy and flag red.
Choose from two colors for the v-neck tee: Grey or white.
Celebrity favorites include: Jessica Biel, Mila Kunis and more.
Nation LTD says the product will ship within 3 weeks at a shipping cost of $10.00. All sales are final. For more information or to buy the $136 product for $41, click here.
Have a question about the product? Contact customerservice@nationltd.com
Also on sale today Joe's Jeans: