Top 10 Female Celebrities of 2016
10. Taylor Swift – Swift currently has over 94 million followers on Instagram alone -in comparison, her rival Kim Kardashian only has 88 million. She somehow always manages to be in the news – whether its for her goofy relationships or ongoing Kanye West drama. Despite these somewhat annoying distractions we continue to follow her – probably because she still remains a force of kindness and civility in a climate that was anything but this year.Sometimes nice girls do finish first.
9. Whether speaking at the Democratic Convention or standing up to the Kardashians, Chloe Moretz certainly made an imprint in 2016. Oh yeah, and there was that little romance with Broolyn Beckham… We can't imagine what this smart young woman will do in 2017.
8. Kelly Ripa – Kelly faced one of the few media storms this year, outside of the Presidential election, with the departure of her former co-host, Michael Strahan. The two appeared to be the perfect married couple – you know those couples, the ones you're sure will never divorce? Well, he had a mistress, and her name was Good Morning America – and he decided to leave Live for GMA. Kelly was not pleased, taking a couple of days off from work to cool down. Upon her return, she quipped, "Our long national nightmare is finally over," and then continued, "I needed a couple days to gather my thoughts. After 26 years with this company, I earned the right. And let's be honest, I know half of you called in sick to be here, so we get each other." Classy, witty and beautiful – how can she not make this list?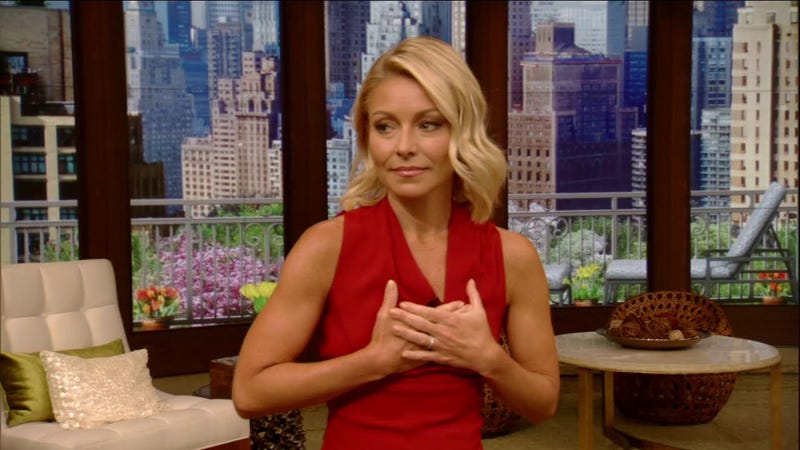 7. Ivanka Trump – Despite the controversial political campaign this year, Ivanka Trump always managed to appear poised and happy. Maybe it's because she has three beautiful children – the youngest who is only 8 months old – oh, and a super cute husband. Ivanka is articulate and well respected by her colleagues. She is also obviously someone her father depends on tremendously and has been labeled as the "heir apparent to the Trump Organization." However, our sources here in Washington DC, say she has been house hunting locally and will be given a top position in her dad's cabinet. No matter where she lands, it appears Donald did one thing well.
6. Kate McKinnon – Thank goodness for Saturday Night Live this year who got us through the craziness that was the 2016 Presidential campaign. Kate McKinnon not only portrayed Hillary Clinton to perfection but also played wily Trump campaign manager, Kellyanne Conway.
5.The Women of Game of Thrones – Cersei, Daenerys, Sansa, Arya, Brienne and Margaery are just a few of our favorite strong female characters of the Seven Kingdoms. These women, who have endured the most horrific of plot lines, have morphed into savvy and cunning leaders, taking power and yielding vengeance on anyone who dares to cross them. As we watch them transition from victims to conquerors we can't help but be proud to be a part of their journey – even if it's just as a viewer – or reader.
4. Kellyanne Conway – Kellyanne seemingly came out of nowhere, but she was definitely known within the walls of the beltway. She ran her own polling company for over 20 years and had clients such as Ted Cruz and current Vice President-elect Mike Pence as well as many conservative organizations including the NRA and Heritage Foundation.  As Trump's final campaign manager she gave a voice and face to his campaign on a daily basis – appearing on what seemed to be every news show. She also provided a lot of great content for Saturday Night Live skits where she was portrayed by number six on our list, Kate McKinnon.
3. Megyn Kelly – When Megyn asked Donald Trump about his past comments on women it changed the course of the election. Not only was this asked by a woman moderating the debate, but it was asked by a Fox News anchor. His post debate response to her putting him on the spot? Clearly enraged, he set the tone for his campaign, tweeting, "You could see there was blood coming out of her eyes. Blood coming out of her wherever." Kelly was undeterred and remained vigilant with her campaign coverage of all the candidates. She currently has 2.15 million Twitter followers and is re-negotiating her contract at Fox.
2. Michelle Obama – No speaker made a bigger impact at the Democratic National Convention than Michelle Obama. Her "when they go low we go high" line from her convention speech really resonated with the country this year. Her dignified restraint set an example for all of us in this year of political turmoil.
1.Hillary Clinton – is there an adequate way to summarize this year for Hillary Clinton? Maybe that she was a pioneer for women as the Democratic candidate for President, displaying a relentless force of determination and intellect? She may have lost the election, but she won the popular vote by almost 2.7 million votes. She'll always be a winner in our minds.